Nelson Mandela International Airport
Nelson Mandela International Airport, is an airport located on Santiago Island in Cape Verde and being the island's airport. It is located about 3 km northeast of central Praia in the southeastern part of the island of Santiago and is in the northern part of the neighbourhood of Achada Grande Tras.
Click here to know more about the airport
Our stores at the airport
Check here for all the information related to the Praia International Airport (Nelson Mandela) stores available to travelers. Duty Free shops in the airport are a great option to purchase a large variety of products with very competitive prices thanks to the tax exemption with which our stores in the airport of the Cape Verde capital operate.
Within our stores at Praia, we offer the Main Shop of Duty Free, which is open twenty-four hours a day. This uninterrupted schedule is an ideal opportunity for travelers to shop for tax free products in total comfort.
For those hoping to give a special gift, we recommend the fashion and luxury section. Products like bracelets or necklaces from brands like Swarovski are available at tax free prices, so you won't miss the opportunity to give a unique gift. Buying name brand products in the liquor, fragrances, cosmetics or food sections are some of the things you can do at Main Shop Duty Free in the Praia airport.
You can save time and money thanks to the Reserve and Collect service that's offered in the Duty Free airport stores. On this same website, you will find an online catalog where you can select your favorite items, add the Pick up Point where you will collect them, and later pay for your order. Reserve your order now and pick it up at the airport stores the same day of your next visit!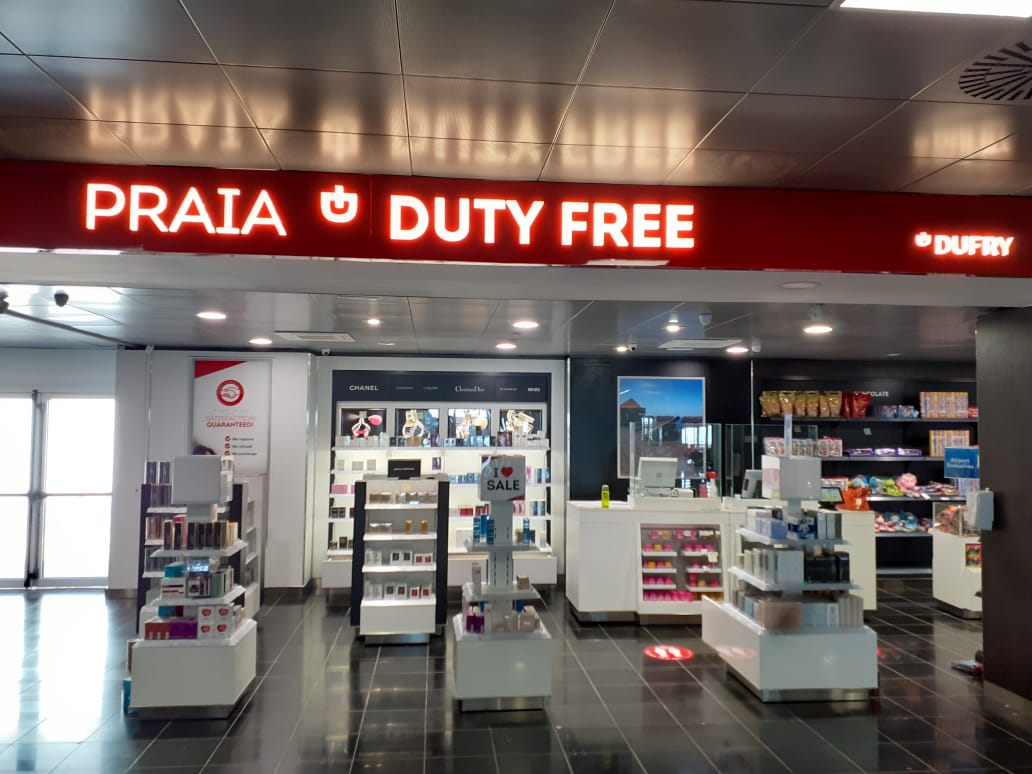 Main Shop
Location

Nelson Mandela International Airport

Shop Categories

Perfumes & Cosmetics, Food, Liquor, Tobacco, Souvenirs, Toys.

Phone Number

+238. 263.20.43

Email

contactus@dufry.com

Opening hours

24h
---